International Mobile Equipment Identity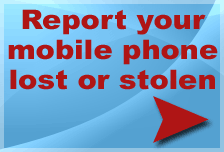 Choose your network provider from the list below, then click submit. We will provide full details of how to report your contract mobile phone lost or stolen:


To ensure that we give you the most up to date and therefore accurate information, this website is updated on a regular basis. Please feel free to contact us if you find any information incorrect and we shall amend any errors.